I'm so excited to reveal the cover for the new Monstacademy mystery!
The mountains are full of secrets…
Trixie, Gloria and Colin are off on a trip to Peru to study ancient monsters. When they arrive and find that the children of the local school for monsters are disappearing, it becomes a race against time. Has a dark secret that's been trapped in the mountains come back to haunt them all? Has an ancient Inca curse been released? Or is it somebody much closer to home?
The Machu Picchu Mystery is perhaps the spookiest Monstacademy mystery yet. With Trixie and her friends on the case, whatever evil is at large has a fight on its hands!
Can they find the missing monsters and solve the Machu Picchu Mystery? There's only one way to find out…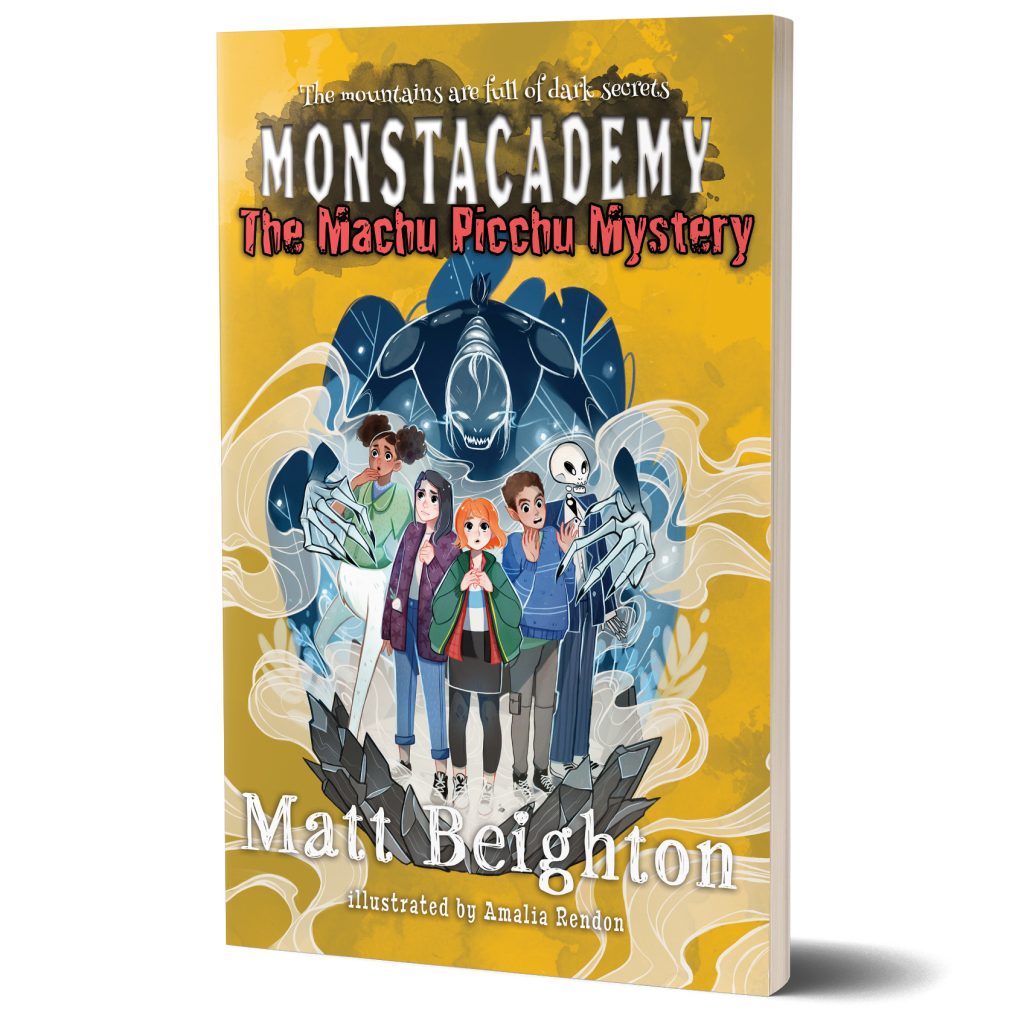 The book is officially released on December 7th, but grab a copy from the store here and get it a few days before everybody else!