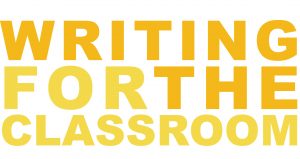 I recently asked a group of teachers about their experience writing content for the classroom.
62% said that their confidence level when writing texts for the classroom was less than 3 out of 5.
65% said that it takes them over an hour to write each text.
Book tickets to upcoming online workshops.
---
Whatever path your school is following for writing, your staff will have times when they need to create their own engaging content that extends and engages their children. Unless teachers are confident writers themselves, this can be a daunting task. If texts aren't written at the correct reading level, the impact on comprehension and engagement with the writing process can be impacted.
My Writing For The Classrooms – Creating Effective Texts sessions will give your staff the confidence and skills to create tailored content easily and, more importantly, quickly. Call time on teachers taking up their entire Sunday trying to write a model text – I can help cut that down dramatically.
Even if a text contains all of the criteria you are aiming to teach, unless it's pitched at the correct reading level the children won't be able to access it. I cover the use of the two main reading levels to help ensure texts are pitched at an appropriate level, and how this can be used to ensure quick and easy engagement for your class.
If you are a subject or school leader, my freezer bag texts concept will give you the confidence that your staff have access to the tools they need to deliver a consistent approach to teacher-created content whilst reducing their workload.
To find out how this training can benefit your school, get in touch via email and we will discuss your needs. You can even make it more cost-effective by tying it in with an author led creative writing session on the same day or joining up with other local schools.
Session Feedback
"Out of all the English CPD I have had over the lockdown, this has been the most beneficial one."
"Truly excellent CPD, really enjoyed all aspects and everything was so useful!"
"It was an incredibly useful session, thank-you so much for your time!"
Spread the love...