As a child, I loved the brilliantly witty poetry of Allan Ahlberg. Tig You're It! is my lighthearted take on nearly 8 years of teaching and reflects something of how much I love the way the mind of children works.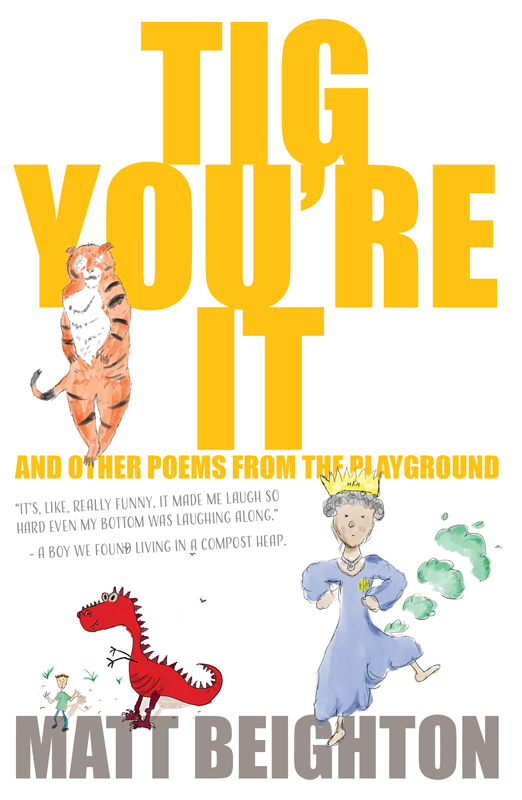 What disgusting things have you learned in class this year? What happens when a pirate teaches PE? Who are the lost souls of the playground?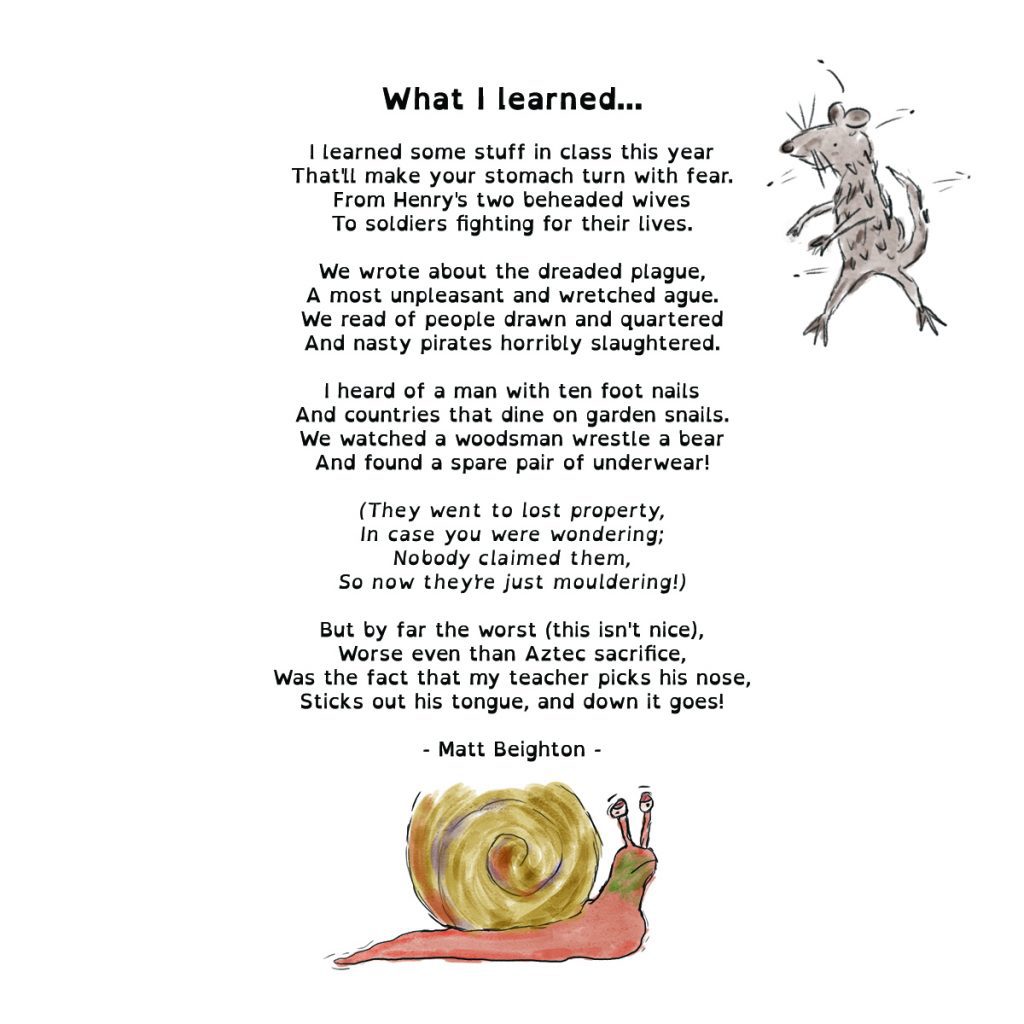 Tig, You're It! answers these questions and many more in this brilliantly funny collection of poems for children. Based on his years of experience as a primary school teacher, Matt Beighton brings the funniest elements of the classroom to life and dips a toe into the wider world beyond. Teachers around the world will relate to the sharp takes on life at the chalkboard.
Perfect for reading as a family or for children experiencing poetry for the first time. Tig, You're It will have children and adults coming back for more. 
Grab a copy online now.
Spread the love...