Ask Me Stuff Live
Unfortunately, we are now experiencing school closures for all except key workers. I will list any sessions that I am running below and leave links for those that have already happened, in case you missed them.
Creative Writing Competition
Congratulations to the following children; their character building creative writing really impressed me! Well done!
Lily
Lucas
Francesca
Annabel
Poetry Workshop
Thank you to everyone who joined my poetry workshop on 1st April. If you missed it, you can watch it below. Listen out for the poetry competition and check the rules and details below. I've added the poem, Remember, for inspiration.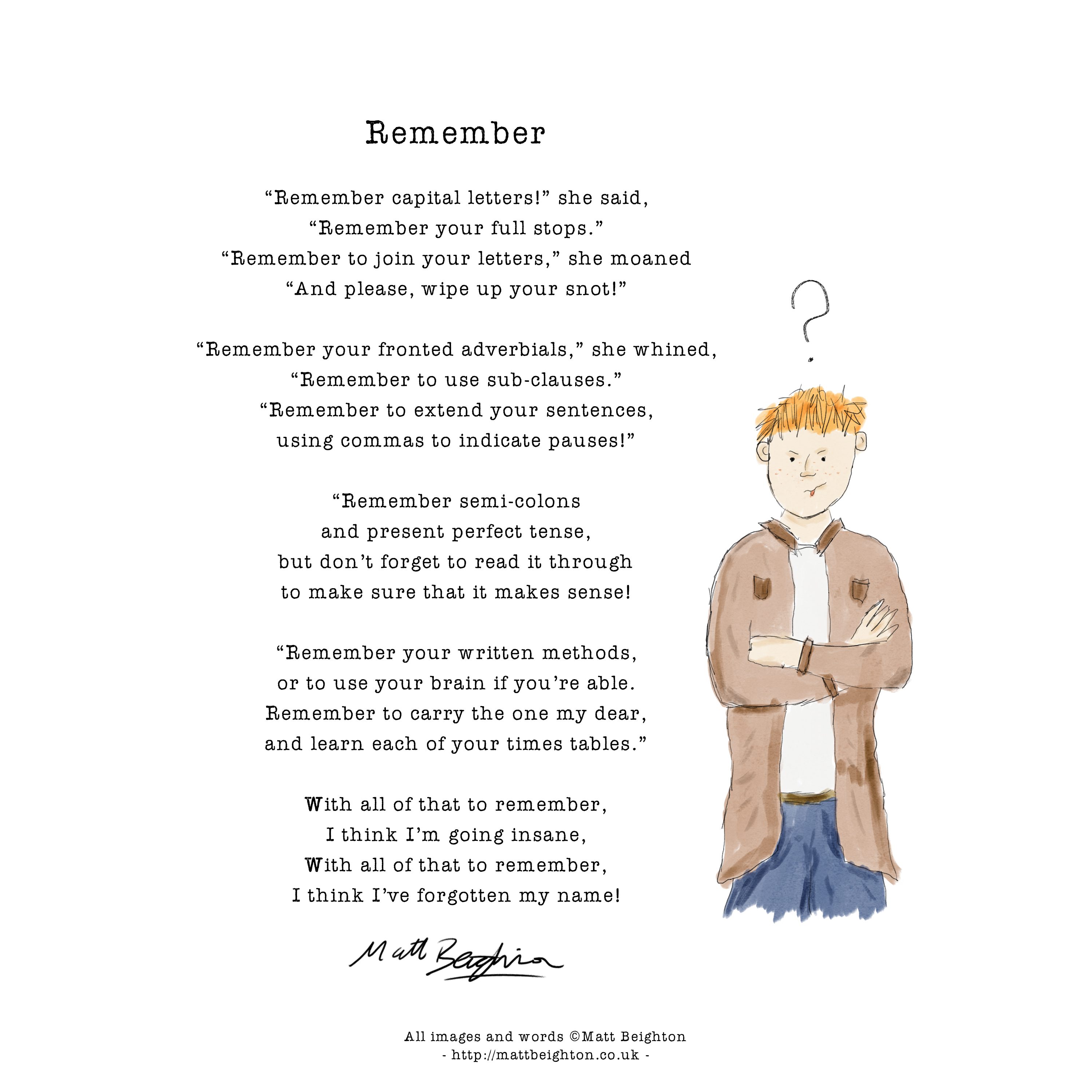 Poetry Competition Rules:
Send competition entries to info@mattbeighton.co.uk or my twitter handle @mattbeighton.
I will be choosing two different winners, each of which will win a signed copy of Tig, You're It.
Winners will be chosen based on how well they've considered the things that they need to remember in their own life. It can be linked to new things, such as washing hands, or in their general life. I'd particularly love to read poems that talk about the differences between the two times.
Closing time for entries is midnight GMT on Tuesday 7th April 2020.
If you're interested in taking part in any future competitions, the best way to find out future dates and times will be to stick your email address in the newsletter signup below.
[mc4wp_form id="93″]
Whilst you're waiting, you can download some simple colouring sheets below based on illustrations from the Monstacademy series. I've also added some reading comprehension questions based on chapter 1 of The Halloween Parade.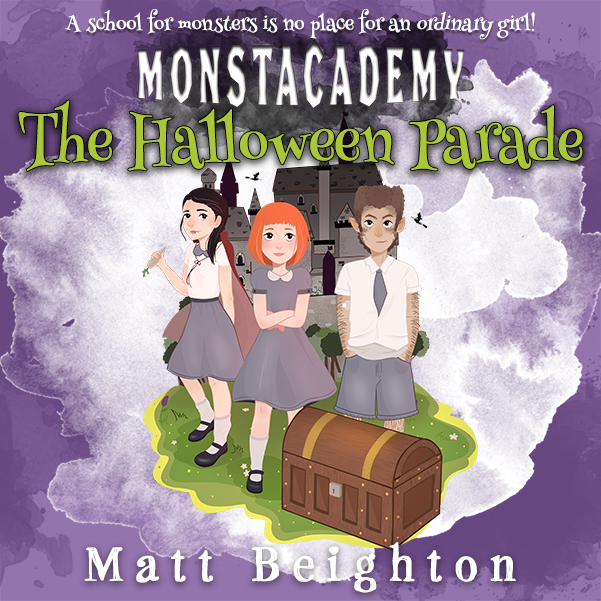 The Halloween Parade Reading Comprehension
Monstacademy Colouring Sheets